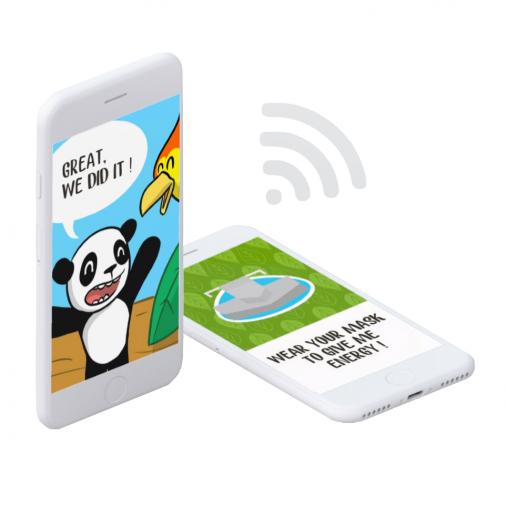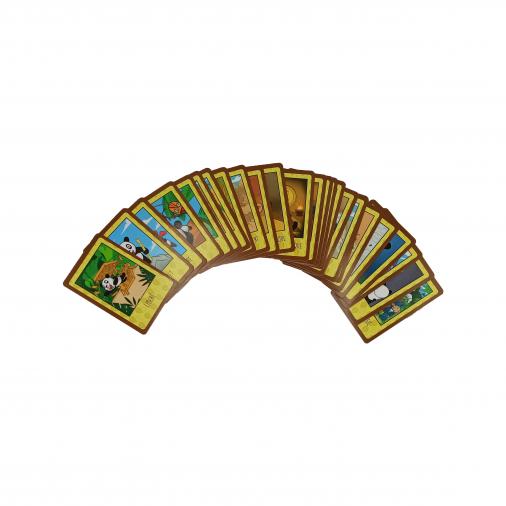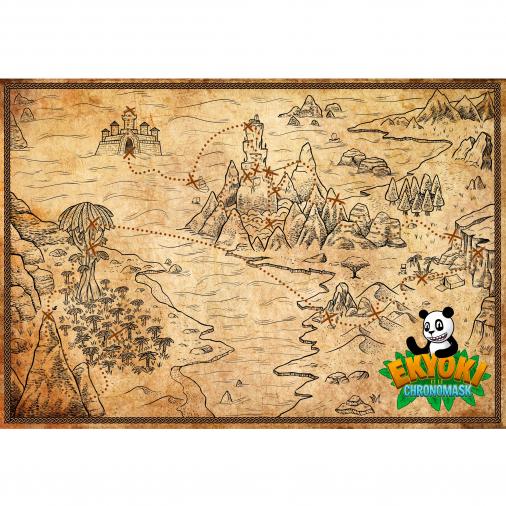 Playful and motivating smartphone app for patients
Each week the coaching module for Chronomask is connected and sends its data to a motivating smartphone / touchpad application belonging to the young patient. If the wearing time is over 12h/day, the children will move forward through 26 adventures on the Ekyoki tracks… a young panda whom need the energy coming from the Chronomask® wearing time, to find his parents again.
Compatibility : Android
Available in French and Spanish
At each appointment, the clinician will give the cards that his patient has unlocked in the Chronomask smatphone app. The patient will then have an additional motivation to advance through Ekyoki's adventure and thus to wear his mask.
The poster permit to patient to follow the progress of the treatment which retraces the steps of Ekyoki's history with cards he won and can remember the path he has made in the adventure.
The motivation kit comes complete with :
- The download access
- 25 collectable cards
- an A3 poster, untearable paper
Orthopedic face mask - Chronomask® motivation kit
Produit 100% made in France
Franco à partir de 200€