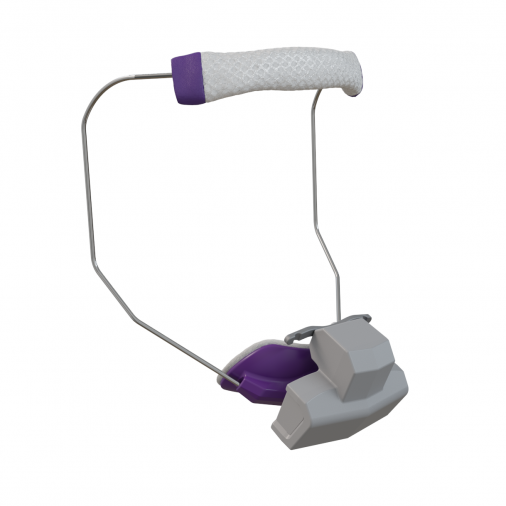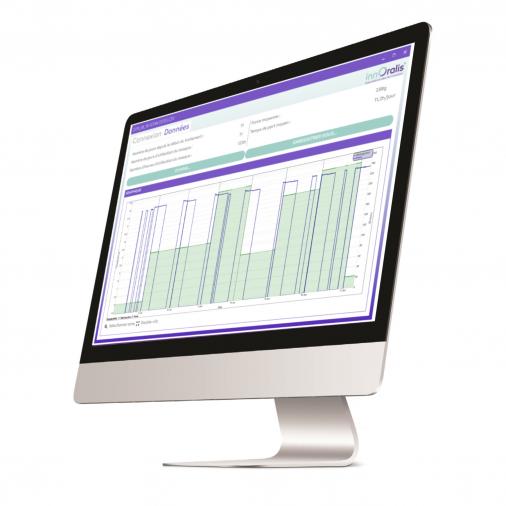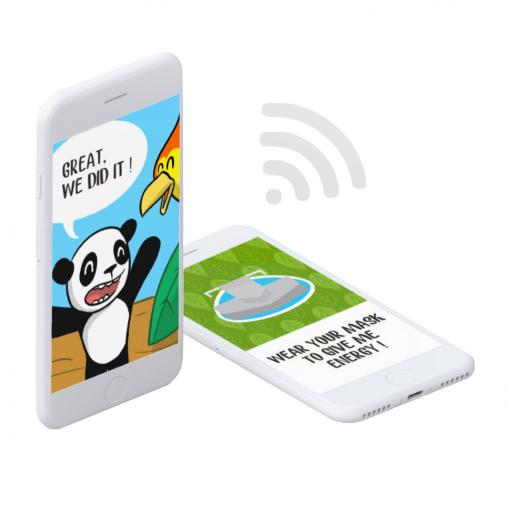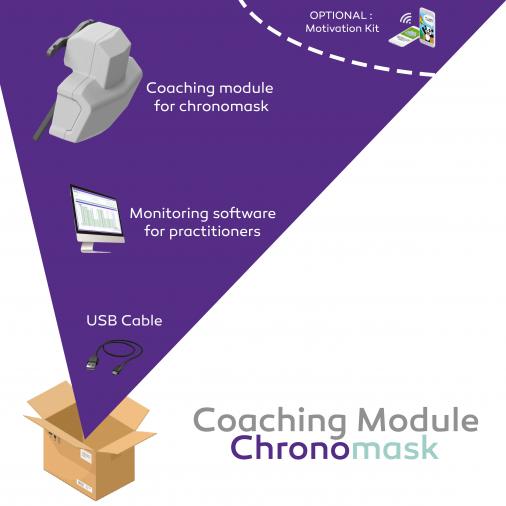 Recording of the wearing datas
A sensor records the wearing time periods of the mask and the strength of the used forces.
Monitoring software for practitioners
At each appointment, the clinician can control the correct use of his medical prescriptions by using a software that presents, under average forms and graphical representations, the wearing data of the mask since the the beginning of the treatment.
Compatibility : Windows
Available in French, English, Spanish, German and Japanese
Playful and motivating smartphone app for patients (option)
Each week the coaching module is connected and sends its data to a motivating smartphone / touchpad application belonging to the young patient. If the wearing time is over 12h/day, the children will move forward through 26 adventures on the Ekyoki tracks… a young panda whom need the energy coming from the Chronomask® wearing time, to find his parents again.
Compatibility : Android
Available in French and Spanish
A motivation kit is available to supplement the application. It contains the download access, the collectable cards unlocked throughout the adventure, and a personnalised cardholder.
The Coaching module for Chronomask® comes complete with: 
- A connected module with its integrated span and battery
- One USB cable
- A monitoring software for practitioners (download link below)
Orthopedic face mask - Coaching module for Chronomask®
Expected shipping within 24-48h
Produit 100% made in France
Franco à partir de 200€
documentation
Téléchargez les articles liés à ce produit