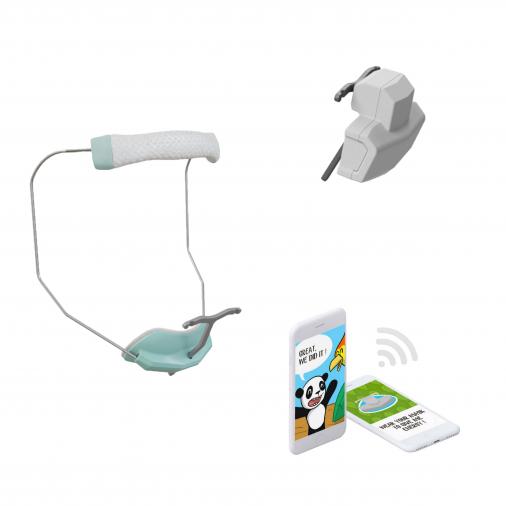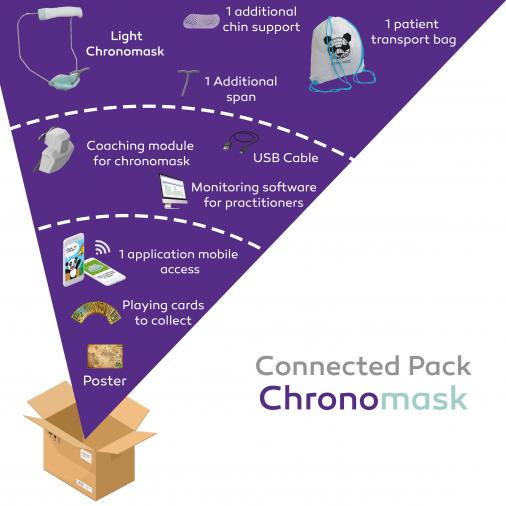 The Chronomask® of InnOralis was designed to effectively treat class III orthopedic dysmorphosis.
A refined shape, very light, the Innoralis facial protraction device feets to all patient morphologies.
The treatment of class III dysmorphosis gains in comfort and ergonomics thanks to Chronomask®.
Using the connected coaching module for Chronomask®, actively monitor your patient's orthopedic treatment.
Orient your patient approach based on the data collected.
Associated with a fun and interactive smartphone application, motivate your patient to follow his treatment correctly.
The Chronomask® Connected Pack is delivered with:
- A Chronomask® Light
https://www.innoralis.fr/en/shop/orthopedic-face-mask-light-chronomaskr
- An electronic treatment monitoring module with integrated battery and crossbar, its USB cable and the practitioner monitoring software (download in the files below)
https://www.innoralis.fr/en/shop/connected-chronomaskr
- A patient motivation kit
https://www.innoralis.fr/en/shop/orthopedic-face-mask-chronomaskr-motivation-kit
Orthopedic face mask - Chronomask® Connected Pack
Replenishment - Expected shipping mi-January
Produit 100% made in France
Franco à partir de 200€
documentation
Téléchargez les articles liés à ce produit