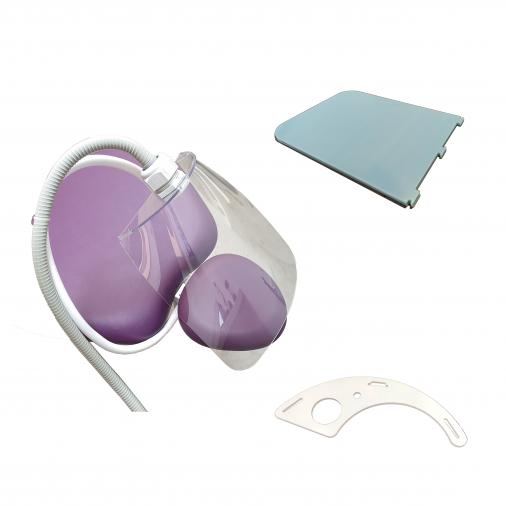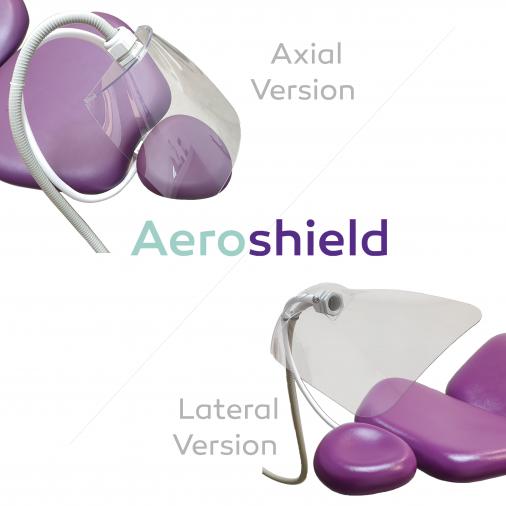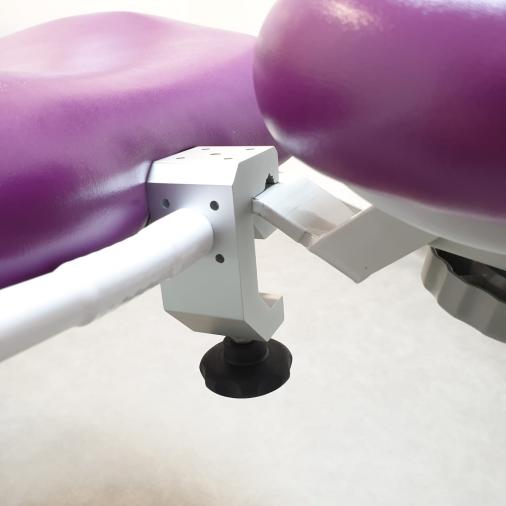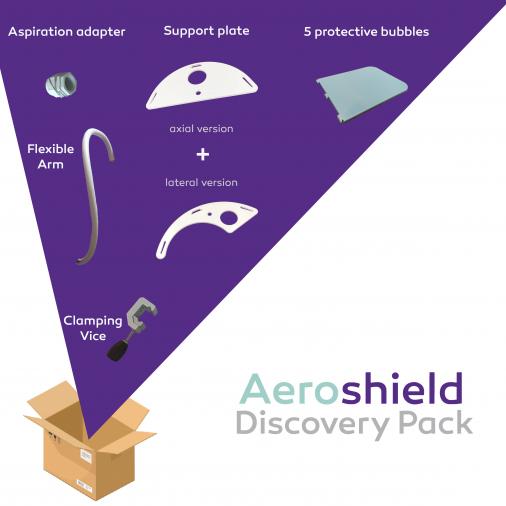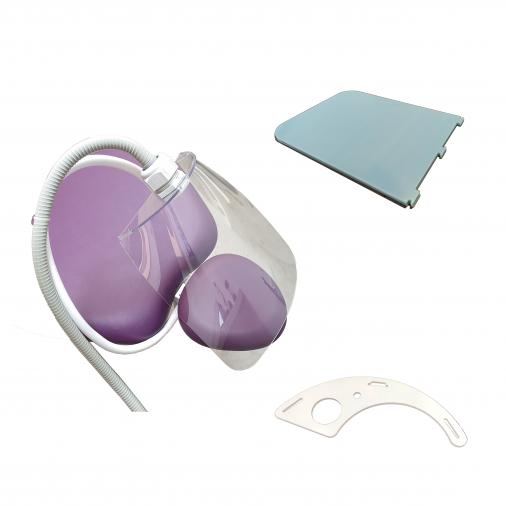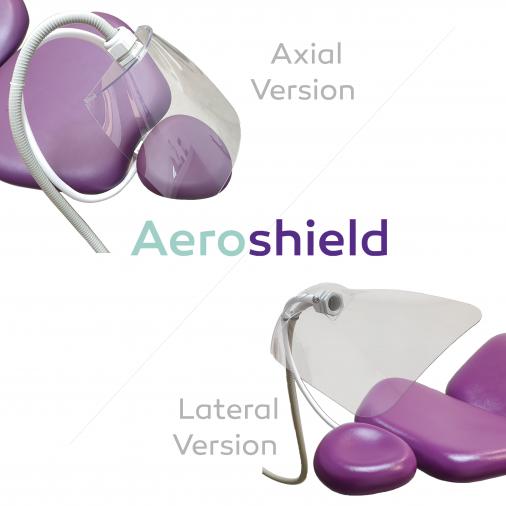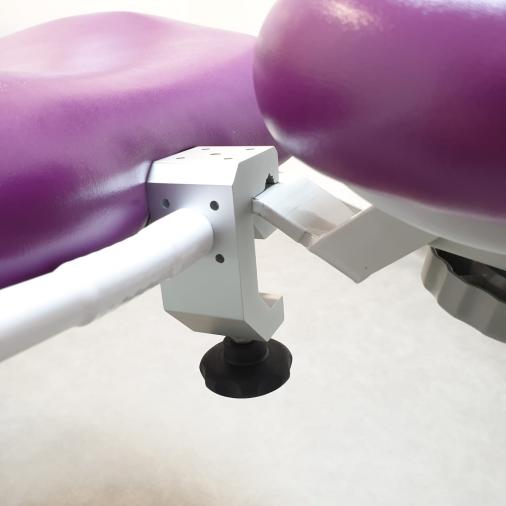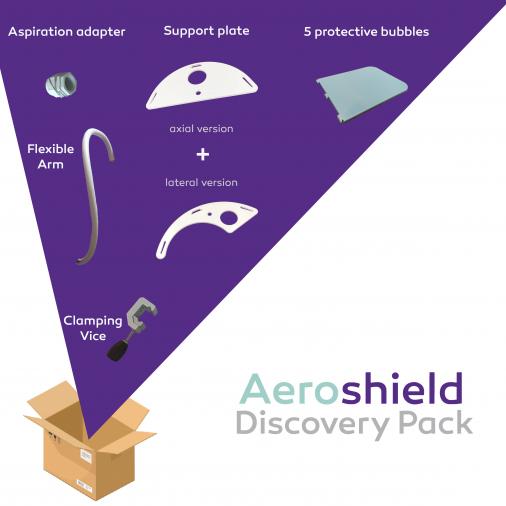 Dentist protective visor - Aeroshield Premium Pack 🇪🇳
Expected shipping within 24-48h
product description
A solution developed to respond to the COVID-19 health crisis
The Aeroshield of innOralis was designed to protect dental surgeons, their assistants and their patients from aerosols and projections potentially loaded with viruses generated during treatment procedures.
Acting on the origin of the aerosol is to avoid contamination of the ambient air, but it is also to avoid contamination of the surfaces when the aerosol falls down.
While a surgical aspiration at the origin of the aerosol does not capture the droplets with the highest velocity, or the air purification devices require a long duration of action not compatible with a sequence of care, the Aeroshield of innOralis acts both as a barrier to projections, but also as an area of negative pressure that allows the aerosol to be effectively sucked up at a height where it is easily captured.
The vise is easily adaptable to the headrest of your chair and with the flexible, they allow you to position the Aeroshield as you wish.
The support plate can accommodate an aspiration system to complete the barrier action of the bubble: simple surgical aspiration to create a negative pressure, or vacuum cleaner type "Clean room" with external outlet or absolute filter HEPA H13 / H14 or ULPA can be used with the Aeroshield without difficulty (adapter supplied).
The support plate and the bubble allow to easily fix an operating field with the supplied stainless-steel clamps. This field completes the closure of the treatment area and limits the spread of aerosols.
The bubble is large to offer the best possible visibility for the practitioner and non-anxiety-inducing comfort for the patient. It can be diassembled from the support plate to be replaced by another one and cold-cleaned. A second bubble is provided to be used alternately. 
From universal attachment to the use of an aspiration or not, the Aeroshield is the most adaptable and versatile anti-aerosol device !
In order to better adapt to the habits of each practitioner, 2 versions are available:
- Axial Aeroshield
- Lateral Aeroshield
Only the support plate changes ...
You can choose between a side or an axial plate; all other parts of the kit are compatible.
If you already have the axial version and now wish to opt for lateral use, you just need to acquire the lateral support plate and exchange it with the axial support plate.
Support plates are available individually.
technical datas
Content of the pack:
1 vise
1 white flexible hose, 80 cm length
1 axial support plate
1 adapter for aspiration hose from 18 to 32  mm of diameter
1 stopper cap
4 clamps to fix an operating field
1 set of screws
1 restocking of 5 protective bubbles
1 lateral support plate
Made and designed in France
The vacuum system is not included.
Options on request (not included):
Adapter hose to connect a "clean room" aspiration (1,50m length / 31mm of external diameter)
Flexible hose 100cm length